Heroes
Heroes in the kit are Scriptable Objects. You can create a new hero asset by right-clicking on your Project view and selecting the Single-Player CCG Kit/Templates/Hero option. Once you have created a hero template asset, you can edit it using the kit's editor located in the Tools/Single-Player CCG Kit/Editor menu option and selecting the Heroes tab. This will bring you to the following view: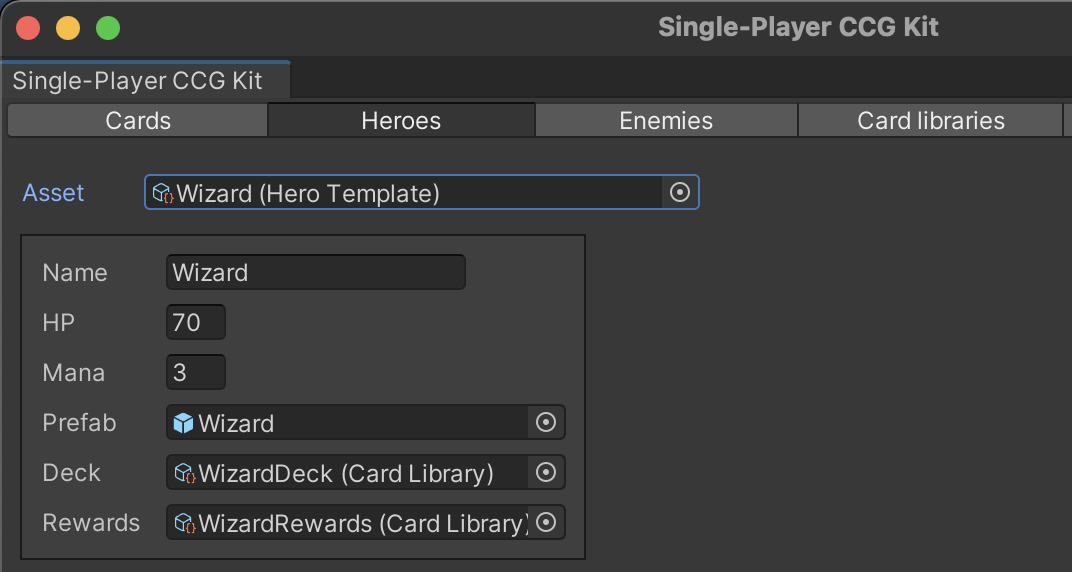 Here you can edit the following properties of the hero:
Name: The name of the hero.
HP: The initial (and maximum) amount of health points of the hero.
Mana: The initial amount of mana of the hero.
Prefab: The animated character prefab of the hero.
Deck: The initial deck of the hero.
Rewards: The card library containing the unlockable cards of the hero (the player can unlock new cards after winning an encounter).